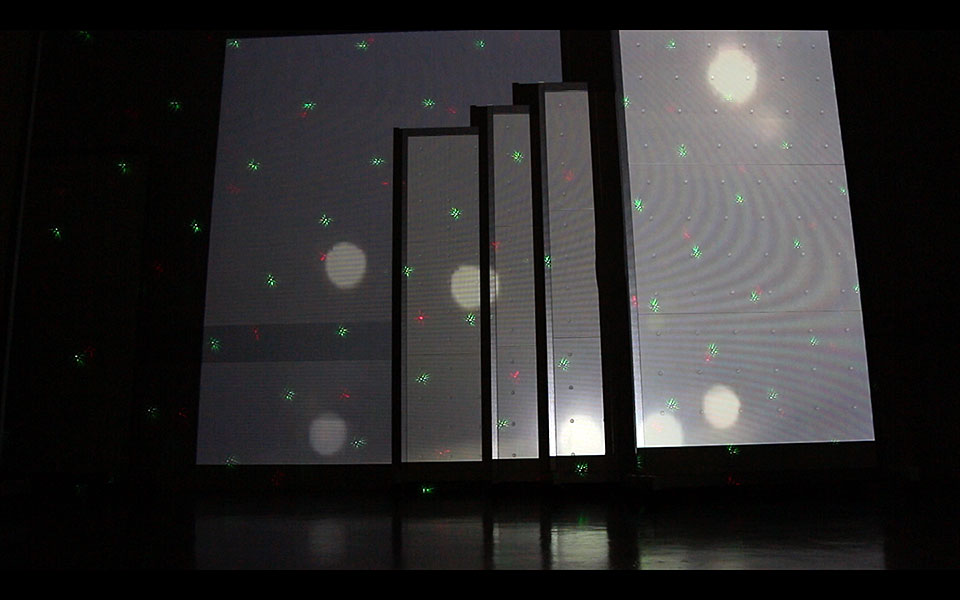 2015.02.09
Exhibition
"Agora...times is on our side!..."
By Danio Man in collaboration with Novaia Liustra...
(As a part of World Artists Exhibition, AIAV's 15th Anniversary project for artist in residence program)
Date: February 14 (Saturday) , 2015
Time: 2 pm to 4 pm
Artist: Danio Man
Collaborator: Novaia Liustra + Masahide Tokunaga ( theremin , sine wave , saxophone)
Venue: N3 ART Lab (1-7-7 Ekidori, Yamaguchi city, Yamaguchi Pref, Japan)
Contact Info: 090-9003-6944
Website: http://n3-art-lab.com/en/
Entry: Free (Reservation is not required)
Event Description
In Agora, an open area where people come and gather, exchanging thoughts and opinions freely. In this context, a joint-event is held by Danio Man and Noaiva Liustra together with two music experts to perform a FREE-FLOW of each individual sounds,music and imagery.
Please feel free to come and join us..
Profile info
Danio Man:
Living and working between Hong Kong and the Netherlands, Danio Man is internationally active artists. In 2009 Man participated in "Beyond the wall" hosted by Akiyoshidai International Art Village (AIAV). This time, he participates in AIAV's 15th Anniversary project for artist in residence program and he came back to Yamaguchi, Japan for his project between February 9th till February 15th, 2015 by basing at N3 ART Lab, Yamaguchi. He focuses on and examines individual's role in society and has developed participatory project by setting up particular situation and context in order to pursue alternative communication and new languages.
Novaia Liustra + Masahide Tokunaga
Novaia Liustra stands for "New Chandelier" in Russian. It is artist unit established by Yoshihisa Nakano (contemporary artist) and Masayuki Yasuhara (Musician) in 2002. Novaia Lisutra's projects spans across various practices such as visual art, noise live music performance and community project among others.
Contact
N3 ART Lab
Address: 1-7-7 Ekidori, Yamaguchi city, Yamaguchi Pref, Japan
Tel: 090-9003-6944
Website: http://n3-art-lab.com/en/